by gene
Friday, July 14th, 2017
Get a FREE EXCLUSIVE DVD of Grandmasters LIVE! by subscribing before Monday July 17, 2017. SUBSCRIBE NOW!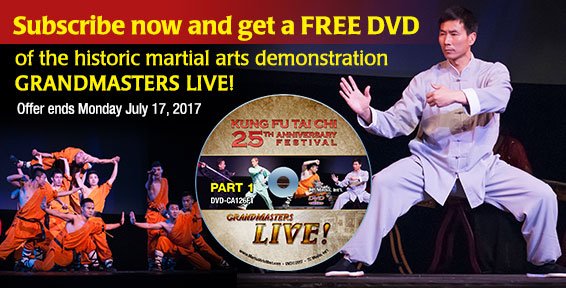 You've seen the photos and videos. Now read Publisher Gene Ching's personal take on 2017 KFTC25 AF Part 1 & Part 2
Enter to win KungFuMagazine.com's contest for Shastra Vidya: The Ancient Indian Martial Art of the Hindu Kshatriyas Autographed by Harjit Sagoo Singh! Contest ends 5:30 p.m. PST on 7/20/2017.